On October 24, 2016 gourmet burger restaurant BurgerFi will officially open its doors in Saratoga Springs, NY. Located at 460 Broadway, the grass-fed burger chain has been eagerly awaited by residents, college students, and curious tourists.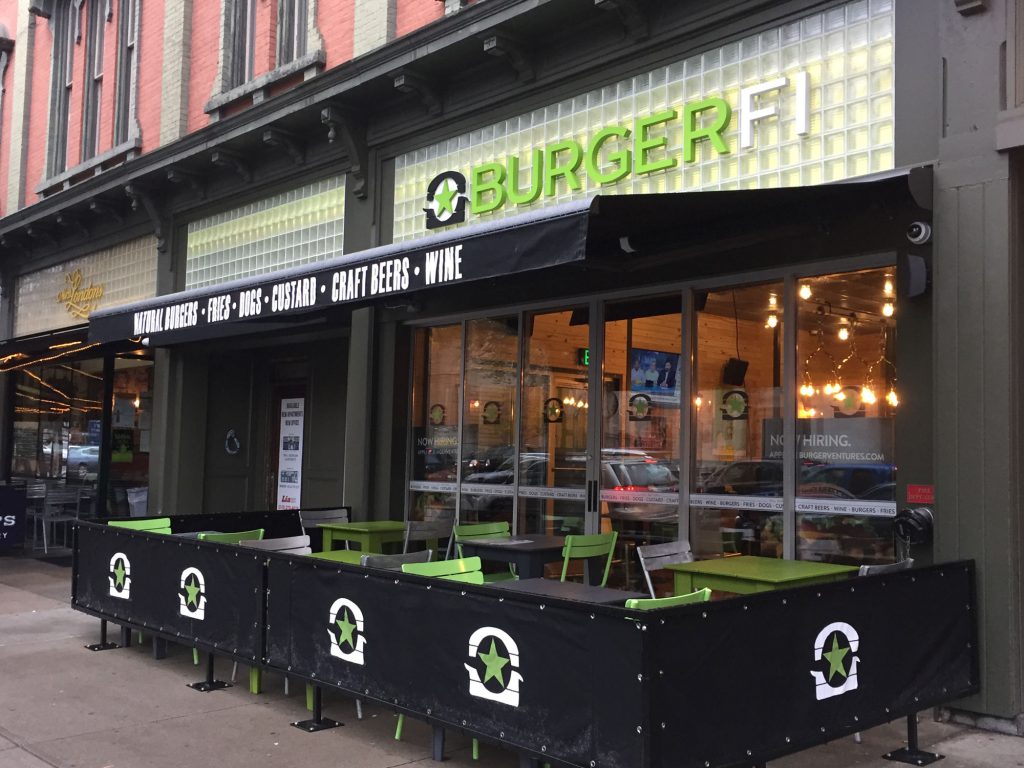 Offering gourmet Angus burgers and Vienna beef hot dogs – along with vegetarian options, the traditional fries and onion rings, and even beer and wine – the chain is sure to be a hit with tourists and locals who prefer a fast casual lunch to sitting down for a longer meal at one of Saratoga's many acclaimed restaurants. The chain's website boasts that their burgers are fit for the "corner office of your palate," and indeed a double Wagyu and brisket blend burger topped with homemade candied bacon-tomato jam, truffle aioli, and aged Swiss cheese is named The CEO.
BurgerFi is a franchise model business with 100 restaurants opening by the end of 2016. In keeping with the company's mission of quality and attention to detail, the new Saratoga Springs location fits well with its surroundings. Outside, a glass brickwork facade matches that of its nearest neighbors, Mrs. London's Bakery, Max London's, and Menges & Curtis. Glass brickwork was originally used in early 20th century buildings as a way to let in muted natural light, and this attention to the detail and architectural history of Saratoga Springs is just one example of how the new BurgerFi manages to blend its modern brand with Saratoga's historical sensibilities.
Pro Tip: According to their Facebook page, BurgerFi is offering a free small custard to costumed customers on Halloween.
Looking for great burgers in Saratoga Springs? Try them all!