Find Vegetarian Menu Options At These Saratoga Restaurants
These restaurants in and near Saratoga Springs offer a variety of delicious and carefully prepared vegetarian options for their diners. Some may have vegan options as well. To be listed here, restaurants need to offer vegetarian and/or vegan menu items as a significant part of their overall dining experience, or they need to have a separate vegetarian menu with, at a minimum, three or four options.
Boca Bistro
Boca Bistro blends vintage Spanish elements with a distinctive, contemporary spirit. Through a mosaic of earthen textures, stylistic accents and a Mediterranean influence Boca Bistro embodies the essence of an authentic old-world restaurant.
Mediterranean
Lunch
Dinner
Takeout
Pet Friendly
Gluten Free Menu
Vegetarian Menu
Brunch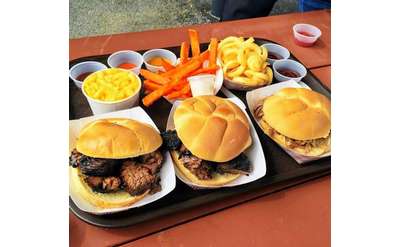 PJ's BAR-B-QSA
Experience the best barbecue from coast to coast right here in Saratoga Springs! PJ's BAR-B-QSA offers the best barbecue fare from across the country, as evidenced by their recognition in many local, regional, and national publications.
BBQ
Dinner
Lunch
American
Gluten Free Menu
Takeout
Vegetarian Menu
Chianti il Ristorante
Situated in the heart of beautiful downtown Saratoga Springs, Chianti Il Ristorante serves sophisticated, authentic Northern Italian fare in an elegant setting.
Italian
Dinner
Fine Dining
Takeout
Farm to Table
Gluten Free Menu
Vegetarian Menu
Forno Bistro
Anchoring Saratoga's vibrant downtown Forno Bistro offers a variety of rustic, Tuscan-style food rooted in tradition. Forno chef's use only the freshest seasonal ingredients to prepare dishes with respect to their flavors, appearance and aroma.
Italian
Pizza
Dinner
Takeout
Farm to Table
Gluten Free Menu
Vegetarian Menu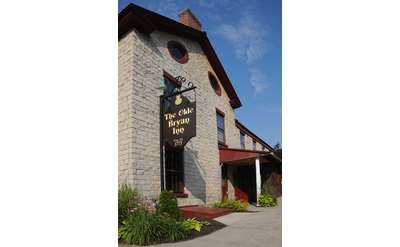 The Olde Bryan Inn
Come discover why our casual dining venue in Saratoga Springs is so popular among locals and visitors alike. Affordable, excellent food and a great atmosphere make The Olde Bryan Inn the perfect place to enjoy a leisurely lunch or romantic dinner.
Lunch
Dinner
American
Gluten Free Menu
Takeout
Vegetarian Menu
Delivery
Four Seasons Natural Foods Store and Cafe
This Saratoga mainstay offers a variety of different vegetarian and vegan options. From fresh tempeh to delicious tofu, you'll be happy you stopped in.
Health Food
Vegetarian Menu
American
Dinner
Lunch