On Thursday, October 18, join the Adelphi Hotel as they celebrate their one-year anniversary with food, drinks, live music, and more. Proceeds from the gala will benefit Double H Ranch. Read on to learn more about the can't-miss event!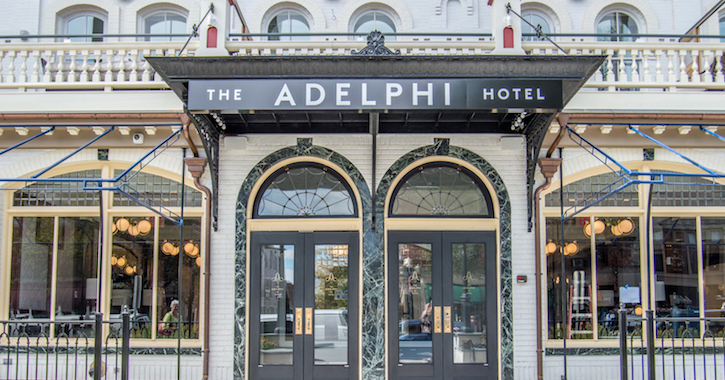 A Night at The Adelphi
Originally built in 1877, this historic hotel in the heart of Saratoga Springs is celebrating success after its renovation and reopening last year. Join the festivities! From 6 PM to 9 PM on October 18, The Adelphi's anniversary soiree will feature:
Cuisine by Culinary Director Chef David Burke and Executive Chef Chris Bonnivier,
A selection of cocktails and beverages,
Live entertainment and music by New York Players, and
A silent auction held throughout the night.
"It's been a whirlwind year at The Adelphi Hotel, and we are thankful for the community and all who have walked through the doors to support us," said Managing Partner of Adelphi Hospitality Group Simon Milde in a statement. "We are proud of our team at The Adelphi Hotel who worked tirelessly to help bring to life our vision of being an integral part of this culturally vibrant community."
And all that hard work has paid off! Not only has The Adelphi won multiple 'best of' awards around the region, but Conde Nast Traveler recognized the Saratoga landmark in their Hot List 2018, which included 102 of the best new hotels around the globe. Travel + Leisure Magazine also placed The Adelphi on its It List, an annual collection of the world's best new or reopened properties.
Tickets to the Thursday gala are $150 and can be purchased at DoubleHRanch.org. For more information on the event, contact The Adelphi at (518) 678-6000.