The woman behind Hattie's Restaurant in Saratoga, known for its amazing fried chicken and soulful Southern comfort foods, passed away in 1998. But, her generous spirit and delicious food live on through "The Hattie's Restaurant Cookbook."
Here's why you should check out the book – and the restaurant! – and what to expect from the author and local chef in the upcoming months.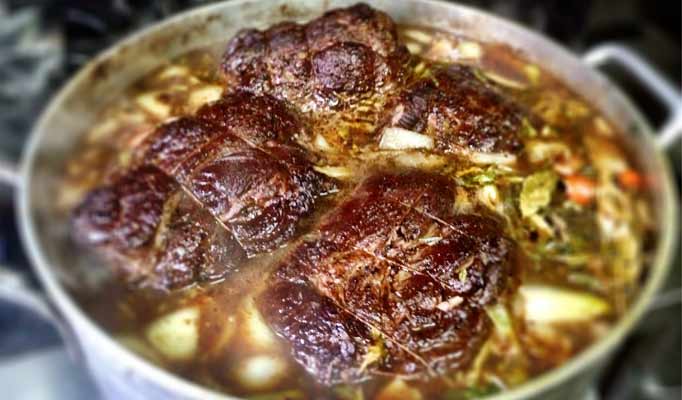 The Hattie's Restaurant Cookbook
Chef Jasper Alexander of Hattie's Restaurant created the cookbook based on the popular Saratoga eatery's menu just recently, with the book having hit stores just this past August. The cookbook is dedicated to the creator of the restaurant, Hattie Moseley Austin.
Alexander has described Hattie as an incredibly thoughtful person, dedicated not to making money, but to feeding the local community. Hattie opened up the restaurant in 1938 on the west side of Saratoga, and then moved it to its current location in 1968; there is now also a Track Shack at the Saratoga Race Course and Hattie's Chicken Shack on Route 50 near Wilton Mall.
The cookbook doesn't just pay homage to Hattie; it also weaves in some of Alexander's personal story, explaining how he came to co-own Hattie's Restaurant with his wife about 15 years ago.
What's really great about "The Hattie's Restaurant Cookbook" is that Hattie herself did not write her recipes down – they were gathered from several longtime employees. The lack of a written record makes it that much more special that the cookbook now exists, allowing others to recreate Hattie's masterpieces.
At the restaurant, Alexander does an excellent job of marrying the traditional Southern foods that Hattie created with what is new and modern today – and this perfect mixture of new and old school creations undoubtedly comes through in the cookbook as well.
"A restaurant cannot be stagnant," Alexander explained to The Daily Gazette. "I can't ignore food trends. It can be limiting at times."
For example, Hattie served her collard greens vegetarian style, when they're often served with ham hock. Because Hattie created it that way, Alexander won't serve them any other way. However, the mac and cheese, which has been described as having a "cult following" at the restaurant, is Alexander's creation.
A few of the other recipes you can expect from "The Hattie's Restaurant Cookbook" include: fried catfish, pimento cheese, Cajun coleslaw, Mississippi salsa, sweet potato pie, jambalaya, and course, fried chicken.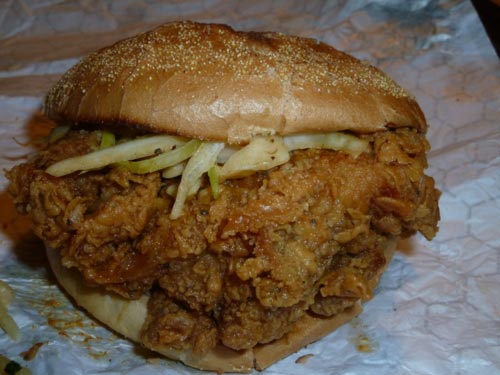 What to Expect from Jasper Alexander
Alexander is getting ready to head off on a book tour! He'll be in Tennessee, Mississippi, and Alabama around the end of November and beginning of December.
You can have a chance to listen to him on WAMC's Food Friday on December 9th.
There will also be a book signing on December 10th at The Open Door Bookstore in Schenectady at 12:30pm.
In the meantime, stop on by Hattie's Restaurant on Phila Street for the famous fried chicken, biscuits and gravy, chicken fried steak and eggs, and so much more.
Sources: