The historic Adelphi Hotel in downtown Saratoga is home to one of the area's premier fine dining establishments – The Blue Hen by David Burke. This elegant restaurant is a popular choice for breakfast, brunch, and dinner, and recently they've launched an exceptional three-course Prix Fixe Dinner Menu that'll satisfy your craving for delicious food.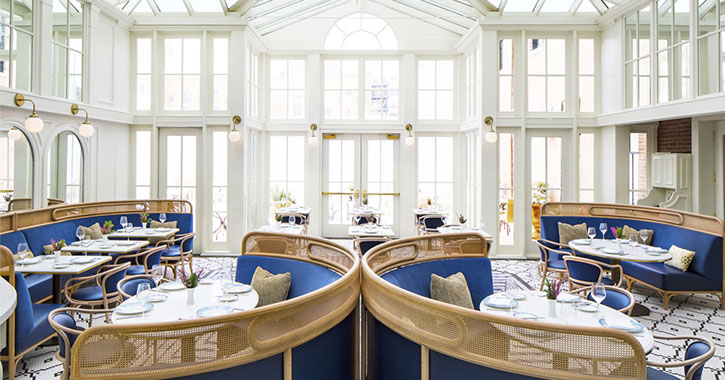 A World-Class Dining Experience Awaits at The Blue Hen
Located at the rear of The Adelphi Hotel, The Blue Hen provides guests with a modern American culinary experience and impeccable service in a warm and inviting atmosphere. Their beautiful glass atrium is the perfect place to try their new three-course Prix Fixe Dinner Menu this winter.
The newly launched menu features three courses and a glass of wine for just $35 per person. Under the direction of Chef David Burke and executed by Executive Chef Chris Bonnivier, the menu will offer a memorable meal to visitors. It will be available during all dinner hours at The Blue Hen (tax and gratuity not included, offer excludes holidays, dinner events, and additional dinner promotions).
What's on the Menu?
The three-course Prix Fixe Dinner Menu includes the following starters, entrees, and desserts:
Starters:
Caesar Salad
Adelphi Salad
Harvest Squash Bisque
Seared Scallop
Entrees:
Bison Short Rib & Barbecue Shrimp
Roasted Cornish Game Hen
DB Pastrami Salmon
Strip Steak
Home Made Cavatelli
Desserts:
Paris Tea Pot De Creme
Chestnut Cake
Ice Cream or Sorbet
This menu is subject to change weekly, based upon availability. You can view the full details by visiting The Blue Hen's website.