Panza's Restaurant on Saratoga Lake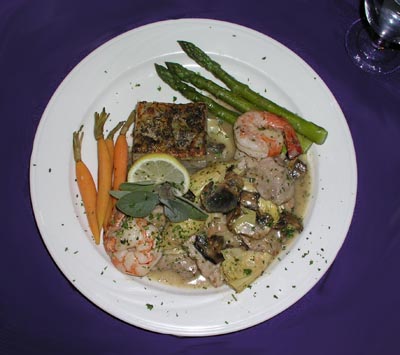 On a chilly November evening, Panza's offered a warm and inviting atmosphere. Jazz was playing lightly in the background, the room was decorated in warm mocha and rich, chocolate brown colors, and fire was glowing in the fireplace. True to a family restaurant that has been delighting people for over sixty years, the mood, lighting and ambiance was just right for an intimate evening.
The waitress promptly came by for our drink order and then brought fresh baked, warm Italian bread. I started with the Shrimp Alexander. I was told by the waitress that "people travel a distance for the Shrimp Alexander, all the way from NYC and NJ each year" and I could see why.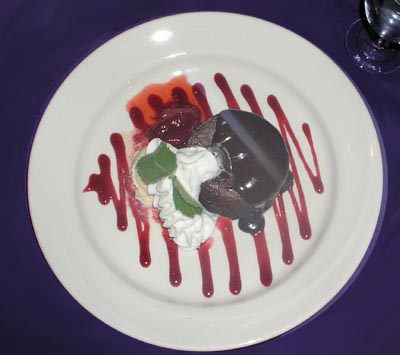 The shrimp grilled with mustard and horseradish, wrapped in bacon, served on a bed of fried spinach was delightful. I followed the appetizer with the salad which came with the entree a combination of mesclun greens, tomatoes, cucumbers, carrots and red onions, which I topped off with Panza's homemade blue cheese dressing.
In the mood for veal, I opted for the Veal Brettone which is tender medallions of veal with mushrooms, shrimp, and artichoke hearts, finished with a lemon butter sauce. The portions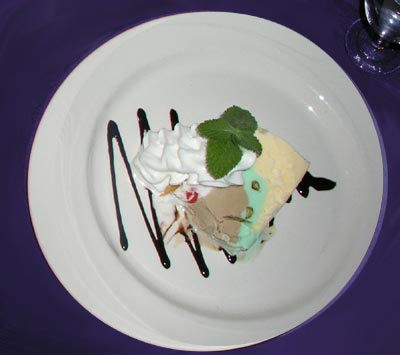 were generous and although I wanted to eat every last bite, I decided to take it home so that I could indulge in the fallen chocolate cake AND the homemade spumoni.
If you can do it, save a little room for dessert! We loved Panza's and will gladly return!
For more information, visit:www.saratogarestaurants.com/business/panzas-restaurant-371/
Review Summary:
Panza's Restaurant on Saratoga Lake
by Mannix Marketing on
November 19.





Beautiful and delicious food…
On a chilly November evening, Panza's offered a warm and inviting atmosphere. Jazz was playing lightly in the background, the room was decorated in warm mocha and rich, chocolate brown colors, and fire was glowing in the fireplace. True to a family restaurant that has been delighting people for over sixty years, the mood lighting and ambiance was just right for an intimate evening…
Rating:
5 Stars