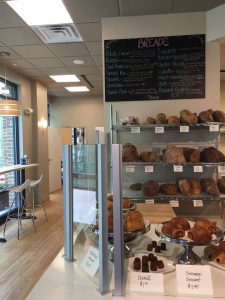 If you're a local or a frequent visitor to Saratoga Springs, you may have noticed that while restaurants abound, cafes where you feel invited to sit and savor a delectable pastry and a cup of coffee seem astonishingly absent. Though each of the veteran coffee shops in downtown Saratoga has its own appeal, from the world's strongest coffee to bagel sandwiches so good people will wait twenty minutes, they fall short on atmosphere.
After visiting for their soft opening, however, I have high hopes for the Berkshire Mountain Bakery.
Long a favorite among locals and visitors to the beautiful mountains of Western Massachusetts, the European-style bakery has expanded to the foothills of New York's Adirondacks with a new location off Broadway in downtown Saratoga Springs.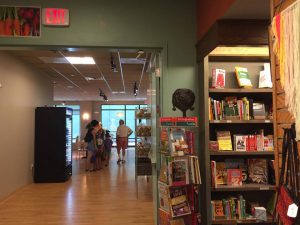 Located in The Washington, with its outside entrance from the alley to Putnam Street, the bakery also opens into the Northshire Bookstore and Kilwins confectionary. This last, to me, is a true indication of Berkshire Mountain's confidence in its quality – it takes a strong soul to walk past Kilwins when the doors are open.
Berkshire Mountain Bakery founder and head-baker Rob Bourdon studied, and later practiced, the art of sourdough bread baking in Europe before opening his US bakery in the late 80s. His European training shows in both the bakery's offerings and the distinct quality of its breads and pastries.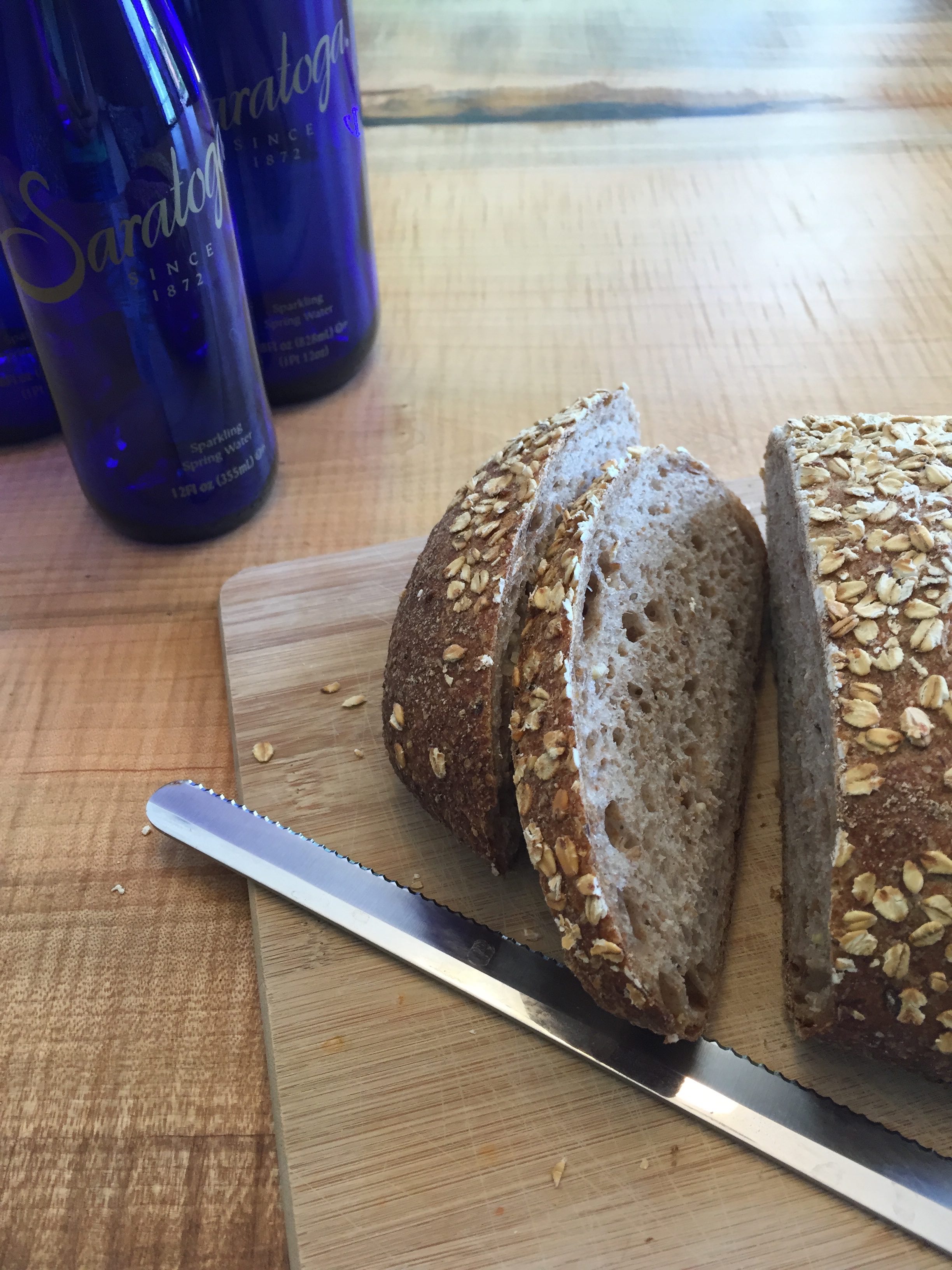 After perusing their delectable display case, I decided on an almond croissant and a loaf of their multi-grain bread (not to be boring, but because good multi-grain is hard to find and we're having crab cakes for dinner, so cherry pecan was out).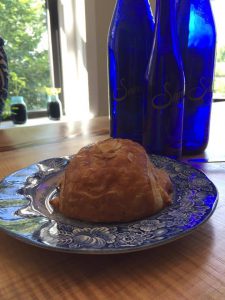 The croissant was light and flakey, with a delicate, perfectly balanced almond cream. I will definitely be back for Sunday pastries and cannot wait to try some of their savory pastry options.
The multi-grain bread was also a hit with me… and my family! Nutty, with a chewy crust and soft, moist inside that was still just as fresh three days after purchase, this bread looks like it just might become a staple for us. Next time I plan to try what looked to be a delightfully crusty ciabatta.
Still a soft open, the Saratoga location is not yet offering the bakery's signature paninis or take'n'bake pizzas, but they assured me that these offerings are on their way, both of which sound like wonderful solutions to the Tuesday night what-to-make-for-dinner blues.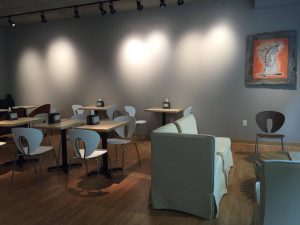 My one concern is that the bakery is currently open from 10 am – 6 pm for its soft open. The early riser in me who likes coffee and pastries before 8 am on weekend mornings is hoping to see extended hours in the near future.