A well known and frequented cafe in Saratoga Springs has recently been declared one of the best "mom and pop" restaurants in the entire country by the Food Network.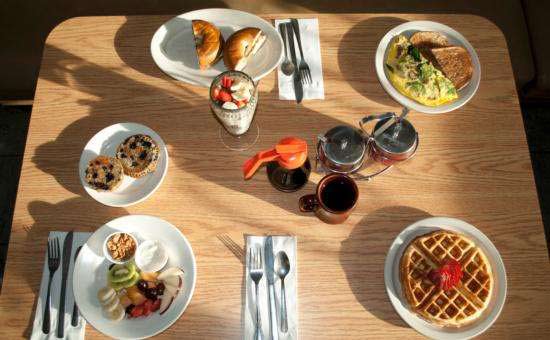 The Food Network selected Country Corner Cafe, citing their extensive cafe menu. This popular Saratoga Springs breakfast and lunch spot was one of only two New York State eateries to make the list, the other being Katz's Deli in Manhattan.
The Country Corner Cafe does an excellent job of marrying the traditional with the unique, giving patrons a wide variety of menu options to choose from.
If you're looking for a simple but outstanding cafe lunch you can choose from five different classic sandwiches – BLT, roasted turkey, corned beef, sliced ham, or white meat tuna salad. If you're craving something a bit more creative, check out barbecue pulled pork and cheddar, topped with fried onion rings and served on a hard roll. Or, try a char broiled chicken Florentine with garlic mayonnaise on an herb ciabatta roll. There are also five different varieties of eggs Benedict!
When compiling their list of best restaurants, the Food Network stated: "Mom-and-pop spots do something many restaurants can't do: make you feel like you are dining among family," going on to say, "Here are the spots. . .that will make you feel like you're home the minute you walk in the door."
Owned by Roseann Hotaling, Country Corner Cafe has been a mom and pop staple in the area for 25 years. Hotaling grew up on a farm in Delaware County where she learned what it means to eat great food.
"I've always focused on home-style country food while adding a fun flare to keep it fun and exciting," Hotaling told Saratoga Today.
Stop on by the quintessential cafe the next time you're in Saratoga Springs.
Sources: