Do you ever wonder how much to tip on your restaurant bill? Bar tab? How about that large jar next to the cash register? Follow these easy guidelines to appropriately handle every tipping situation thrown at you!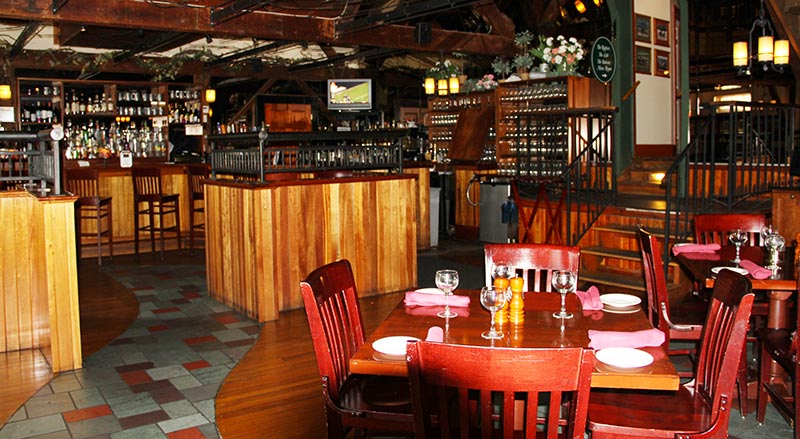 Restaurants & Cafes
Examples include Lake Local or Country Corner Cafe in Saratoga Springs.
You should always tip 15-20% of the total bill amount.
Is math not your strong suit? Use this simple trick to estimate your tip: double the tax on the bill. Since the US average sales tax is 8%, doubling that gives you 16%. You can add a dollar to that amount depending on the quality of your service. Keep in mind, the amount of people that serve you during your visit is how many people your tip is being split among.
Fast Food Establishments
One way to avoid tipping is to eat at fast food restaurants. You are not obligated to tip when you order food over the counter.
However, there will most likely be a jar labeled "Tips Welcome" or something a little more clever staring you in the face as you order. Feel free, but not obligated, to drop extra change or smaller bills in there if you enjoyed your service.
Bars
Examples include Gaffney's or Cantina in downtown Saratoga Springs.
Did you ring up a bar tab? Customary 15-20% of the total bill is expected.
Order one or two drinks? Tip $1 per drink.
Upscale Restaurants
At high end restaurants a solid 20-25% tip can be expected.
At times, there will be an extra line for the maitre d', or the person who seated your party and checked on you periodically. General rule for tipping the maitre d' is $5-$10, depending on your experience.
Gratuity Included
How nice of the restaurant to do the math for you! This can happen on a variety of occasions. For example, on parties of 6+ people, expect to have the tip included in your bill.
Make sure to take a peek at the fine print so you don't tip twice!
Not Tipping
Was your experience too awful to tip? Cold food? Slow service? In a situation like this it is okay not to tip.
Do: Ask to speak with the manager about your service.
Don't: Scamper out of the restaurant or get angry. This makes not leaving a tip extremely rude.
However confusing tipping can get, remember it's how wait staff pay their bills. With lower wages in US restaurants, your servers are working hard for their tips. With these guidelines you can ace all tipping situations and enjoy every restaurant experience.
Hit up one of these awesome bars for happy hour >>
Looking to try new restaurants in Saratoga? Check out our extensive list here >>
Sources
USA Today: How Much To Tip? Well, it depends. 4 tips to make it less taxing
Trip Advisor: United States: Tipping & Etiquette