Two eateries in Saratoga Springs are celebrating their anniversaries, and you can join the party! Circus Cafe and Saratoga Juice Bar, located on the same section of Broadway, are each celebrating another successful year of business in the Spa City. In honor of the occasion, Christel and Colin MacLean – who own both establishments – will be offering celebratory specials today, Tuesday, July 18th!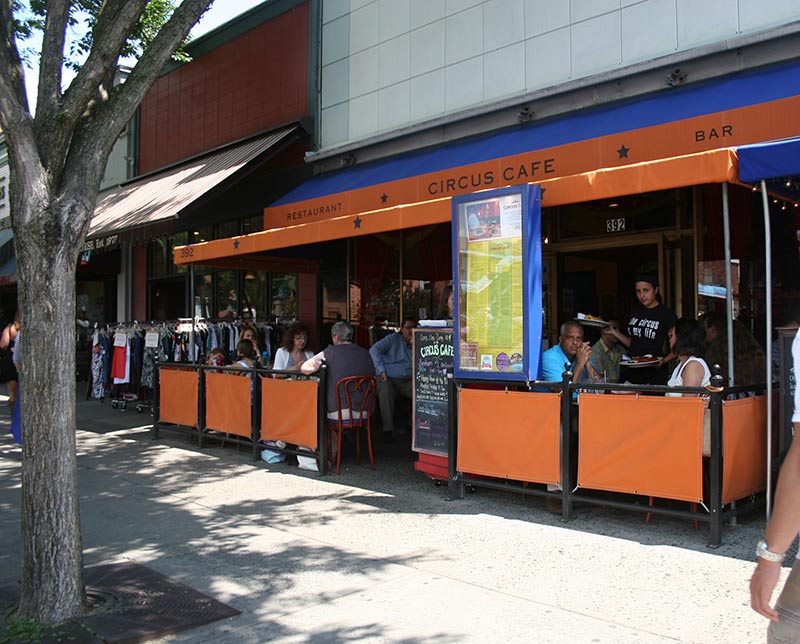 Circus Cafe Turns 13
Circus Cafe is celebrating its 13th year of outstanding business today. In 13 years, their festive American cuisine and extraordinary bar menu has won the restaurant titles of Best Burger, Best Family Friendly, Best Salad, Best Happy Hour and Best Karaoke in capital region readers choice contests!
Saratoga Juice Bar Turns 4
Spa City's first ever cold press juice bar is celebrating its 4 year anniversary after breaking ground in 2013. Saratoga Juice Bar is rapidly expanding into wholesale, spreading the love of cold press juices throughout the nation. Since the business entered wholesale, sales have tripled and continue to grow. You can find the juice in 135 Price Chopper stores, including 82 locations throughout New York State!
Spectacular Specials
Circus Cafe is offering your choice of free cotton candy or homemade Sangria with any meal purchase
Saratoga Juice Bar will include a 12 oz Smooth Green cold pressed juice, 12 oz Big Shot cold pressed juice or a 2 oz Wheatgrass Tropic wellness shot with any purchase
Hit the Circus or grab a juice today with two Saratoga favorites!
See what else is happening on the Saratoga Restaurant scene >>