We have a new chef on the block! Well, sort of. Max London's, one of Saratoga's signature restaurants, recently named a new executive chef, and although he's new to Max London's, he's no stranger to the Saratoga restaurant scene.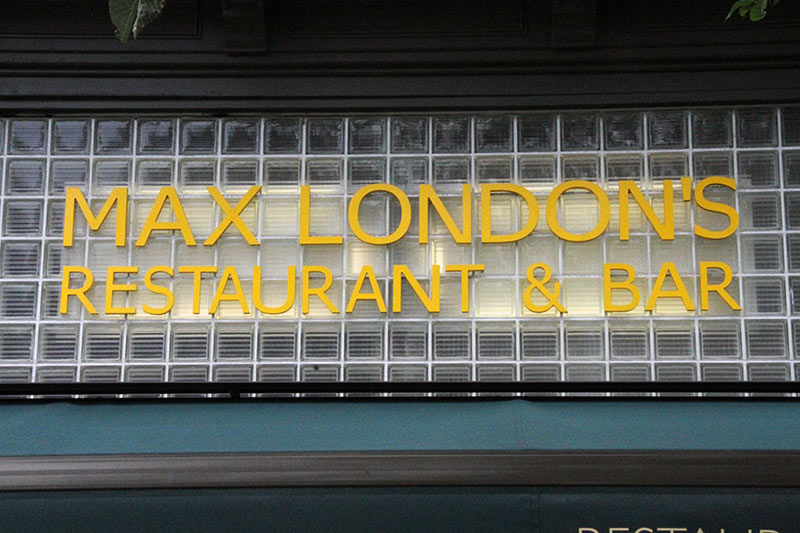 Chef Brady Duhame brings more than 15 years of culinary experience to his new position at Max London's, having most recently served as the executive chef of 15 Church in Saratoga Springs. Duhame has practiced around the globe in New York City, Boston, Europe, and locally in Clifton Park at Angelo's Prime Bar and Grill before landing in Saratoga Springs. There will be no shortage of expertise carried into Max London's.
Double-Duty For Duhame
On top of joining the Max London's team, Duhame will serve as Director of Culinary Operations for Saratoga Hospitality Group, LLC. This group holds a big stake in the Saratoga restaurant scene, representing Max London's Restaurant, Mrs. London's Bakery and Cafe, the Saratoga Stadium and Gaffney's.
Duhame references this exciting career move in a recent statement saying, "I am delighted to be part of this highly professional team, I look forward to putting my touches on an already delicious, well balanced, and creative menu at Max London's, and hope to continue to build on the success of Saratoga Hospitality Group." Partners of Saratoga Hospitality Group, LLC are delighted to have Duhame on board to help continue and build their establishments and aid in any future expansion.
Make your next dinner reservation at Max London's to indulge in any new menu additions Duhame decides to chef up.