It's patio season in Saratoga, and one of your favorite restaurants has just given their back patio and bar a major makeover – Hattie's Restaurant! Try new beers on tap at their new patio bar at the opening party on May 3rd.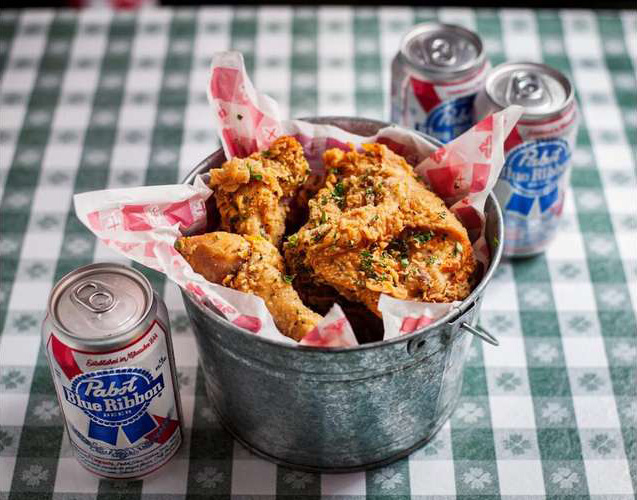 Until recently, Hattie's back patio bar top was made up of banquet tables from the former owner. Although that look worked for a long time, Hattie's owners Jason and Beth Alexander felt it was time for a change.
The Alexanders hired long-time customer Matt Geleta to build the bar, and former Hattie's employee Sue Waldron of Sue Waldron Designs to assist with the layout and look for the redesigned patio.
Elements of the renovation include antique tin ceiling panels, decorative liquor decanters, wrought iron finishes, and an antique chandelier.
But the best change of all? More beer options!
"We had one beer on tap before, now we have eight," Jason Alexander said in a statement. "We now have the ability to offer a more unique selection of beers to our customers."
Join the Alexanders and Hattie's enthusiasts for the opening of the new patio bar on Wednesday, May 3rd at 5pm. There will be happy hour prices for the first two hours and no reservations are needed.
Hattie's has been in business since 1938 and is known for their amazing Southern and Louisiana cuisine. Try their award-winning Southern fried chicken at the opening party!